Welcome to the VG 21 Squadron Web Site.

THE VG21 SQUADRON:
A while back, former Shinn owner, Tom Herr, created a neat web site with lots of interesting Varga Airplane information that includes Pat and Lee Beery's story about the VG21 designation and how the VG21 Squadron got started as an organization dedicated to help Varga airplane owners operate and maintain their aircraft. You can access Tom Herr's web site and those stories by clicking on the following link...
Don Morrisey has also created a VG21 Forum web site which has been very helpful to many members...
Morrisey, Shinn, and Varga Cyber Hanger Link
THIS WEB SITE: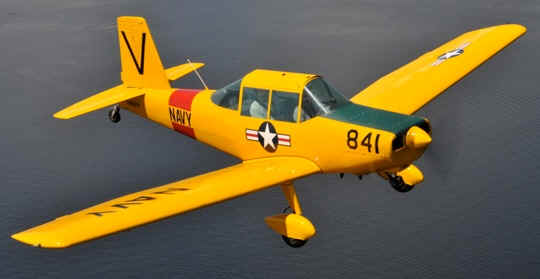 With much help from airplane partner, Doug Brown, this site was created by Max Bishop in order to continue what Pat and Lee started.
Max Bishop was the Engineering Manager at Varga Aircraft when the factory closed in June of 1982. After Varga Aircraft was bought out by Montanair, Max went to work for the new company and instituted many design modifications to a prototype aircraft. Although Montanair decided not to go into production with the aircraft, the prototype which can be seen here. Max is currently working on the design of the Aerospec 3150 which is heavily influenced by his work and experience at Varga and Montanair.
After the Varga factory closed, with help from Dan Delany and much support from Steve Marinella and others, Max also built a beautiful experimental Varga taildragger called the Aerospec 2150 which can be seen flying around Falcon Field in Mesa, Arizona on occasion and is located at Hangar A9 if you want to stop by and visit. The Aerospec 2150 was first flown by Dan in December of 1989 and has flown almost continuously ever since.
The factory tooling, inventory and Type Certificates for the Varga were purchased from Montanair by a company in Georgia. Type Certificates and Airworthiness Directives are listed by the FAA under the Augustair name.
NEWSLETTERS:
VG-21 Squadron Morrisey/Shinn/Varga newsletters, Maintenance Articles, Service Instructions and Airworthiness Issues...
The Most Current Varga Newsletter: >-----> Click Here
VARGA AIRPLANES:
The VG21 Squadron has a photo album full of airplane pictures and you can see some pictures of various Vargas, Shinn and Morriseys here. Photos will be added to the web site collection from the album as time permits.
Click Here for Varga/Shinn/Morrisey Photos
Max Bishop has accumulated a few Varga parts over the years and has a few Varga related and other items for Sale .
Click Here to find Varga planes, parts or accessories for sale
The following link includes some of the design data for parts that you can't find and must be made...
Click Here for Varga Data (Includes design data and 337s)

Click Here for Max Bishop's Personal Varga Aircraft Story
COMING EVENTS: >------> CLICK HERE
CONTACT INFORMATION:
If you can't find what you need for your Varga, you can contact Max as follows and he may be able to help:
Max Bishop
VG21 Squadron
2062 W. Gila Lane
Chandler, AZ 85224
(480) 201-6553 [Arizona Cell]

or in summer:

VG21 Squadron
10135 Woods Road
Gladwin, MI 48624
A $20 annual donation to Max at the address above will get you a membership in the VG21 Squadron with as many news updates a year as Max can stand to publish and as much Varga advice as Max can stand to give... ;-)
Max will try to add back issues and as much other printed Varga information to the web site as time permits but if you want hardcopies of old newsletter back issues, they will be printed and shipped at cost.
OTHER STUFF:
Last updated on: 11/28/19
Web Site Hit Counter